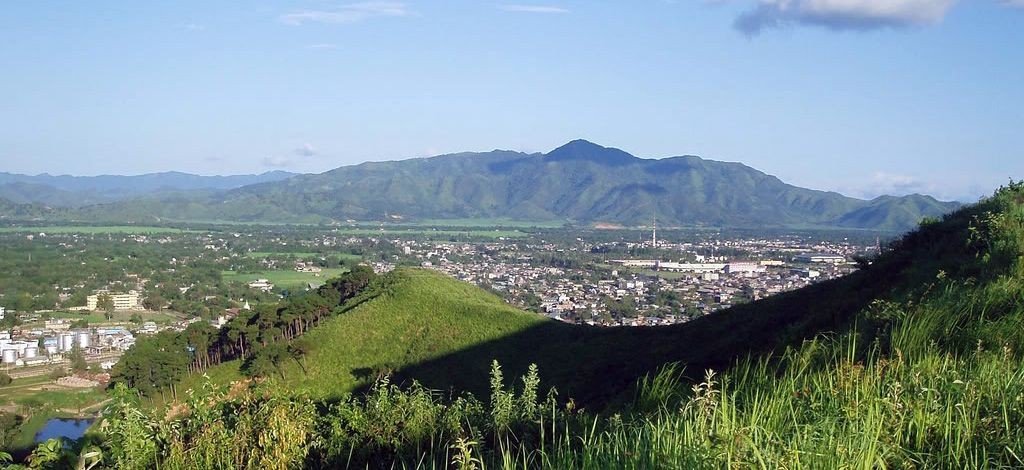 ​​That very comforting feeling about being at home finally as I stepped off the flight is always so powerful. The drive back home looking out to my people as they go about their business is not. Shouldn't my people know? I'm Ningning Niumai, a B.Tech engineering student from IIT Delhi. I am home in Imphal finally.. "IIT What? You mean ITI? IIT, Is that a government college? What's the fee structure? So are you not doing BA or MA?!! What good is that? What are you doing in Delhi then all these years? Don't get married off with some random girls and bring home like the other kids have done.." and the list goes on. Its amusing how people think so highly of us here in the metros giving even IIT discounts!! I am nobody at home in Manipur. LOL.
It was drizzling and cloudy, my flight was delayed by over 2 hours at the Guwahati airport and was getting pretty impatient. I could sense the need for a little exercise and so I walked around inside the flight until the over aged flight attendant asked me to sit down. These flight attendants sure try to be polite but their facial expression says otherwise. GoIndigo, its usually the cheapest and so I ended up booking with them again. All the airlines are more or less the same when it comes to terms with the staff behavioral study to the passengers traveling to Imphal. Normally, they are more polite if I'm traveling to Hyderabad or elsewhere but Northeast. A little racist? I don't know. I don't want to go down that path today. Nothing beats the airport staff in the Imphal Airport though. They act like they are working for the best Airport in the world. Talking to them is like talking to a government staff in an Indian office. Anyways, I had not sleep the night before and was shaken a bit with the delay. I always book the first flight since I want to get home early and the probable of missing a 10/11am flight was higher than the 5:30am flight. I don't have to sleep. I could move out from my Karakoram Hostel, IIT Delhi campus at around 3am and the obvious plan is to sleep in the flight for few hours and then the rest at home in Imphal.
The next day, I woke up to a very good morning only to realize there's no electricity and my dead phone lies still. There's no internet and without it, there's nothing really to go on for a guy like me! There's hardly 6 hours of electricity for the locals in Manipur while the VIPs live luxuriously with 24/7 electricity and water supply. People have to go fetch water from a public hand-pump in my neighbourhood or buy water at Rs400-500 per 1,000 litres. Not drinking water but just locally purified water from some pond/river. Everyone's come to terms with the way of life here.
I wanted to see some places and so took the car for a spin but the reality hit hard. I couldn't drive on those roads at more than 30kmph despite the fact that it's the National Highway connecting the states of Manipur and Nagaland and the rest of the country!! Dusty, bumpy and it was risky to drive alone all by myself. I could be found with a gun and the following headline in the morning newspapers, "Insurgent killed in an encountered with the local police" in some remote location of Manipur. Anything is possible with the Armed Forces (Special Powers) Act, 1958 enforced.
Back in the IIT Delhi campus, I'll catch up on sleep now. Downloaded the movie, In Time and watched it alone in my room. Its entertaining although you might want to keep your brains behind. Pretty sophisticated if you must watch it from the Bollywood point of view. Will share it with my hostellers when the internet comes back to the hostel at 6am.